The workshop will include presentations
by highly qualified professionals.
Financial Consultant
Nadia Shokohi PhD, CDFA, CPFA
Certified Divorce Financial Analyst
303-210-2607
nadia.shokohi@comcast.net

With over fourteen years of experience in the financial services industry, Nadia is a well-established and highly regarded wealth manager. She works alongside clients to help them identify, progress toward, and pursue their most meaningful financial and life goals. Nadia's mission is to provide women with the knowledge and tools they need to face the financial issues that come with big life transitions like divorce, widowhood, and retirement. Nadia's dedication to excellence was recently recognized when she received the Women's Choice Award®, the premier recognition award for advisors who provide quality service to their female clients from WomenCertified Inc.
Divorce Attorney and/or Mediator
W. Benjamin King, Esq.
PHONE: (303) 773-8100  Ext.733
bking@montgomerylittle.com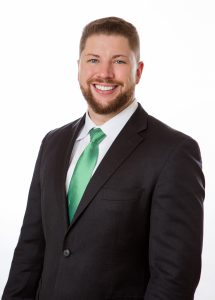 Ben King is a Colorado native and third-generation trial attorney. Mr. King is licensed to practice law in the state and federal courts of Colorado, and the United States Supreme Court (SCOTUS). Mr. King began his legal career with a prestigious Denver family law firm where he specialized in litigating highly-contested divorces and child custody cases. Additionally, he has experience in appellate work and has prevailed on issues in both the Colorado Court of Appeals and Colorado Supreme Court. Mr. King's practice is solely focused on family law. Mr. King takes a settlement oriented approach to his cases, but maintains a dynamic ability to litigate domestic disputes when necessary. Mr. King has received the honorable designation of SuperLawyers Rising Star in 2018 and 2019. This honor is bestowed on less than 2.5% of the lawyers in Colorado. Ben is also rated AV Preeminent by Martindale-Hubbell and holding "High Ethical Standing."
Kama McConaughy Sarkissian, Esq.
303- 649-0999
kms@mslawpc.com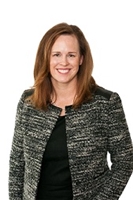 Kama McConaughy Sarkissian focuses her practice in all areas of family law. Ms. McConaughy Sarkissian has an extensive background in complex litigation, settlement negotiations, and appeals, having represented clients throughout the state of Colorado. She is experienced in representing clients in all areas of family law, from financially complex divorce cases to high profile custody matters. While she strives to develop creative settlement solutions for her clients, she has the litigation experience necessary to successfully represent her clients in court when settlement is not possible.
Ms. McConaughy Sarkissian is a member of the Colorado Bar Association, CBA Family Law Section, and the Arapahoe County Bar Association. She is married with three hockey playing children. In her free time, she enjoys playing and watching ice hockey, skiing, and spending time with her family.
Divorce Support Services
Real Estate:
Julie Reddington
720-226-4168
julier@coloradohomerealty.com
www.Julie.Reddington.com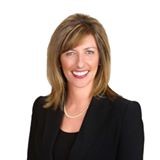 Julie is a high quality, innovative and expert real estate agent serving the Denver Metro.   Julie is a hardworking professional committed to exceeding her clients' expectations. With her tireless work ethic and personable approach, she assertively executes the best possible transactions . With a passion for real estate, Julie works with buyers and sellers and is always striving for a flawless, smooth transaction. Julie builds relationships on trust and mutual respect, and therefore creates and maintains long lasting relationships with clients.
Mortgage:
Joseph Biniasz
303.847.5550
joe@mod-mortgage.com
Joseph Biniasz is a Top Mortgage Banker at Modern Mortgage. He received his bachelor's degree from The University of Northern Colorado and his master's degree from The University of Denver. As a proud Colorado native, Joe enjoys golfing and fishing and spending time outdoors. Priding himself on providing knowledge and education to the buyer, Joe is a firm believer that you should treat your neighbor as yourself, be kind to others, and that you should always do the right thing.